19th Annual Canstruction Reno Design & Build Competition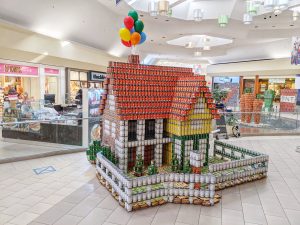 Kick-Off & Informational Meeting
Wednesday, January 19 | 4 PM
Via Zoom
Deadline for entries: March 18
Entry Form
The 19th annual CANstruction Reno Design & Build Competition will be held May 11-15 at Meadowood Mall, and teams are now being recruited.  If you are interested in learning more about taking part in this fun event that turns canned foods into artful masterpieces, plan to join the kick-off on January 19, or reach out to the CANstruction Reno chairman, Fred Graham.
Join Zoom Meetinghttps://us04web.zoom.us/j/71253160258?pwd=QUaejvaMJHac6jxTlOTmG1L07PXR7M.1
Meeting ID: 712 5316 0258
Passcode: fU0p2H
---
Questions?
Contact Jessica Vela (331-3663 x156), Events & Food Drives Coordinator.