31st Annual ktvn share your christmas drive-by food drive
Friday, December 8 | 6am-6pm
The 31st annual 2 News Share Your Christmas Drive-By Food Drive is just around the corner! Join us for another great year and help us to brighten the holiday season for thousands in our community.
Donate at any of our four drop-off locations:
Reno – Grand Sierra Resort
Carson City – Governor's Mansion
Carson Valley – Carson Valley Inn
*NEW LOCATION* Fernley – Raley's
Drop off your non-perishable, non-expired food donations at any of the three collection locations. This is the easiest food drive of all to participate in because we won't even ask you to get out of your car. Drive up, pop the trunk or let us know where the food is, and our helpful volunteers will unload it for you!
MOST NEEDED ITEMS:
Canned Meals: Stews, Soups, Spaghetti/Ravioli (Low-Sodium Preferred)
Protein: Peanut Butter, Tuna, Salmon, Chicken, Dried or Canned Beans
Grains: Whole Grain Cereal, Oatmeal, Brown Rice, Whole Grain Pasta
Fruits: Canned (Packed in 100% Juice or Light Syrup), Dried Fruit, Applesauce (No Sugar Added), 100% Fruit Juice Boxes
Vegetables: Canned (No Salt Added and/or Low-Sodium Preferred)
Dairy: Shelf Stable Milk
Kid-friendly Snacks: Granola Bars, Popcorn, Animal Crackers, Graham Crackers
Baby Products: Formula, Infant Cereal, Baby Food
This year, our friends at Corwin Automotive Group are offering an incredible TRIPLE MATCH for all monetary donations made as part of Share Your Christmas.  That means that every $1 donated will provide 9 meals for families in need this holiday season and into the new year.  Donate now.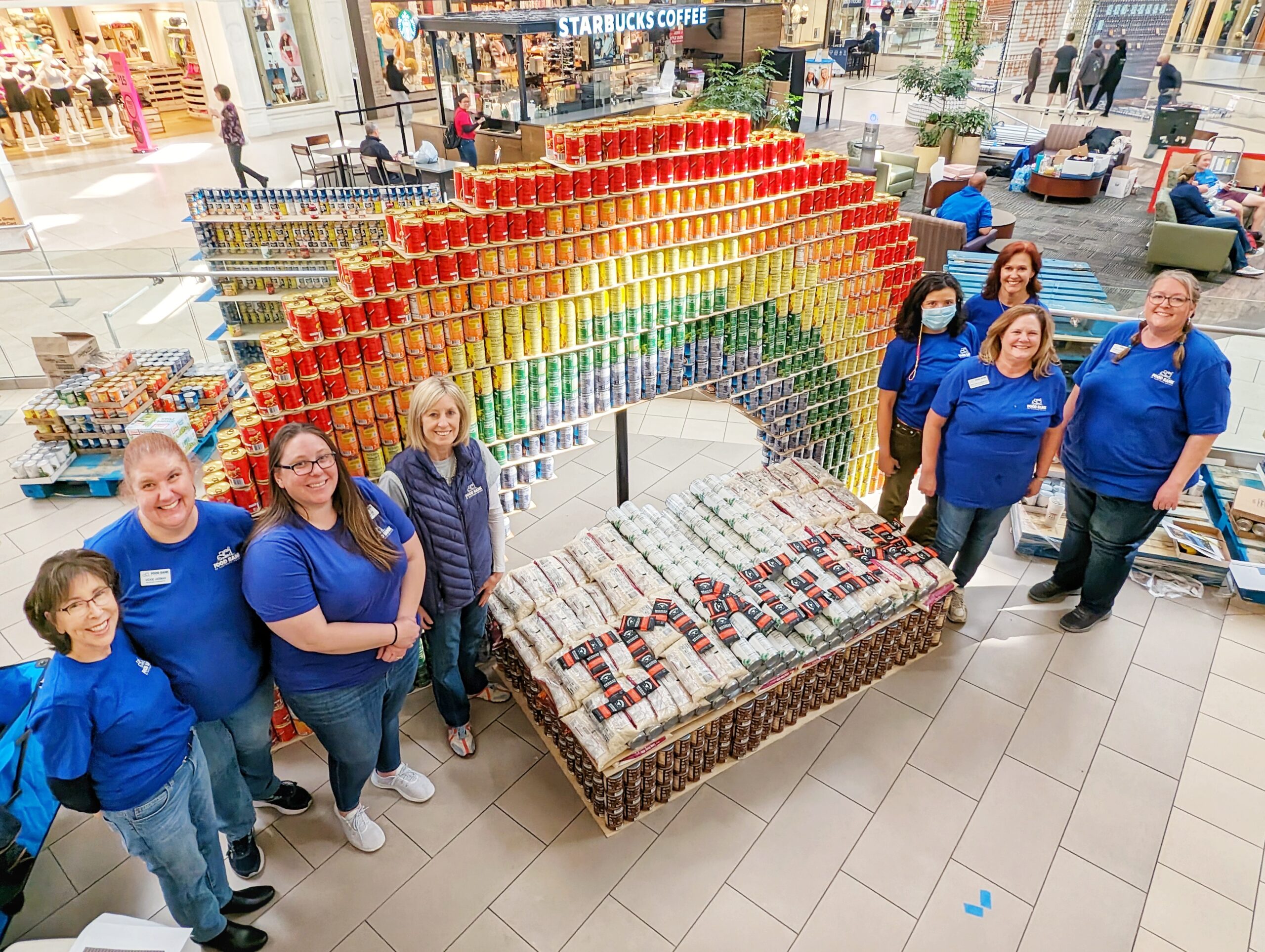 CANstruction Reno Design and Build COmpetition
Save the Date!
The 21st annual CANstruction Reno Design & Build Competition will be held  May 1-5, 2024.
CANstruction Reno is an annual competition hosted by AIANN that turns canned foods into art, then feeds thousands in our community.
3 ways to get involved. 1 incredible impact.
Sponsorship Opportunities: 

A range of sponsorship packages are 

available, including the opportunity to 

support participating student teams. 

Design Professionals Needed: 

Help one of our teams bring 

their vision to reality by offering 

your expertise and support during 

the design process and on build day.

Join the Competition: Register as a team to build your own artful masterpiece and help us raise food and awareness for the Food Bank.
Interested in getting involved with CANstruction?

Fill out this brief CANstruction Interest Form, and we'll be sure to keep you in the loop as we begin planning for CANstruction Reno 2024.

---

Questions?
Contact Jessica Vela (331-3663 x156), Events & Food Drives Coordinator.