16th Annual CANstruction Reno Design & Build Competition
March 6-10 | Build Day: Wednesday, March 6 8am-8pm
Meadowood Mall Center Court
This year, 12 teams have come together to compete in the 16th annual CANstruction Reno competition.  The structures are up now at Meadowood Mall through Sunday, March 10.  Judges have awarded trophies in 5 categories, but one of the most highly sought after awards, the People's Choice, is still up for grabs.  Each People's Choice vote is a $1 donation, directly benefiting the Food Bank and provides 3 meals for our neighbors in need.  Stop by Meadowood Mall to see the structures in-person and cast your vote at the Guest Services desk.  If you're unable to make it to the mall, you can view photos of all the structures and cast your vote online.
Voting at Meadowood Mall ends at 5pm on Sunday, March 10.  Online voting will be open until 6pm on Monday, March 11.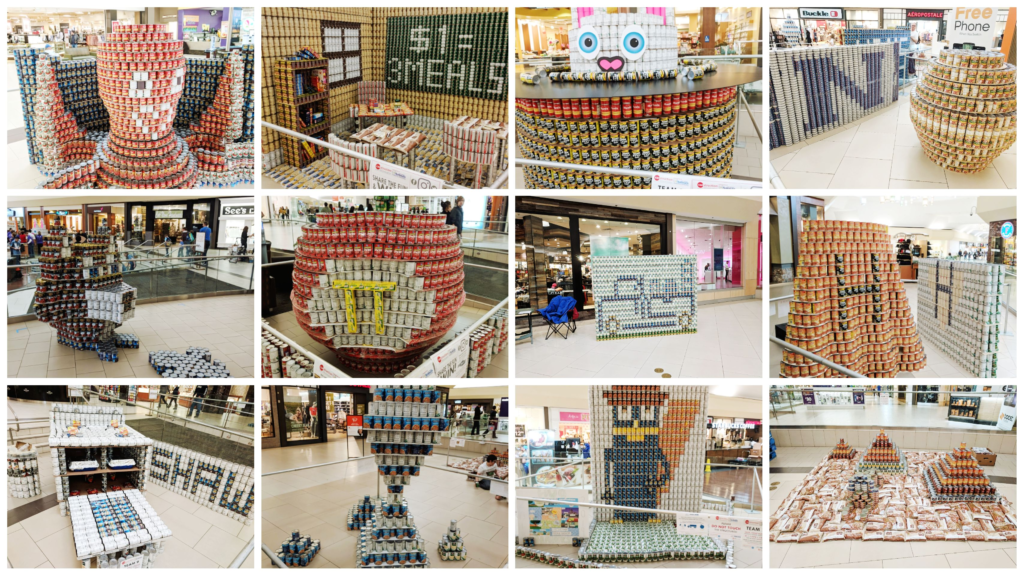 ---
If you're interested in inviting the Food Bank to be part of your event, please email our Events & Food Drives Coordinator, Lauren Greeney or call (775) 331-3663 ext 156.