Throughout the year, the Food Bank hosts and participates in a variety of events. Whether they are food and fund drives, our Summer Concert, CANstruction or more, there are exciting ways to get the word out about those who are struggling in our area and how we can all make a difference!
AIANN 14th Annual CANstruction Design/Build Competition
Presented by Growing Smiles Pediatric Dentistry
Build Day: Wednesday, March 1
Judging & Awards: March 2
OPen to the PUblic for Viewing and People's Choice Voting: March 1-5
Meadowood Mall
5000 Meadowood Mall Circle | Reno, NV
CANstruction!  Quite possibly the coolest community event ever created.  CustomInk has participated in CANstruction for the past several years.  The challenge of creating a meaningful design, working with our architects to make sure it's perfect and then actually building a structure using canned food is both hilarious and genius!  This event is a favorite of our Three Hearts Volunteer Team!  Through participation, we've been honored to connect with so many amazing local businesses, schools and organizations.  We're such fans that our holiday gift trees are also made of cans and donated to the FBNN every year!
~Lori Mayfield, CustomInk Charity and Community Outreach Lead
For the 14th year the American Institute of Architects of Northern Nevada (AIANN) prepares for CANstruction, presented by Growing Smiles Pediatric Dentistry, an event to benefit the Food Bank of Northern Nevada.  There are ten teams participating this year, with four of those being student teams.  Each team designs a structure that they will create out of canned food and which will be judged, viewed and finally donated to the hungry in the community through the Food Bank of Northern Nevada.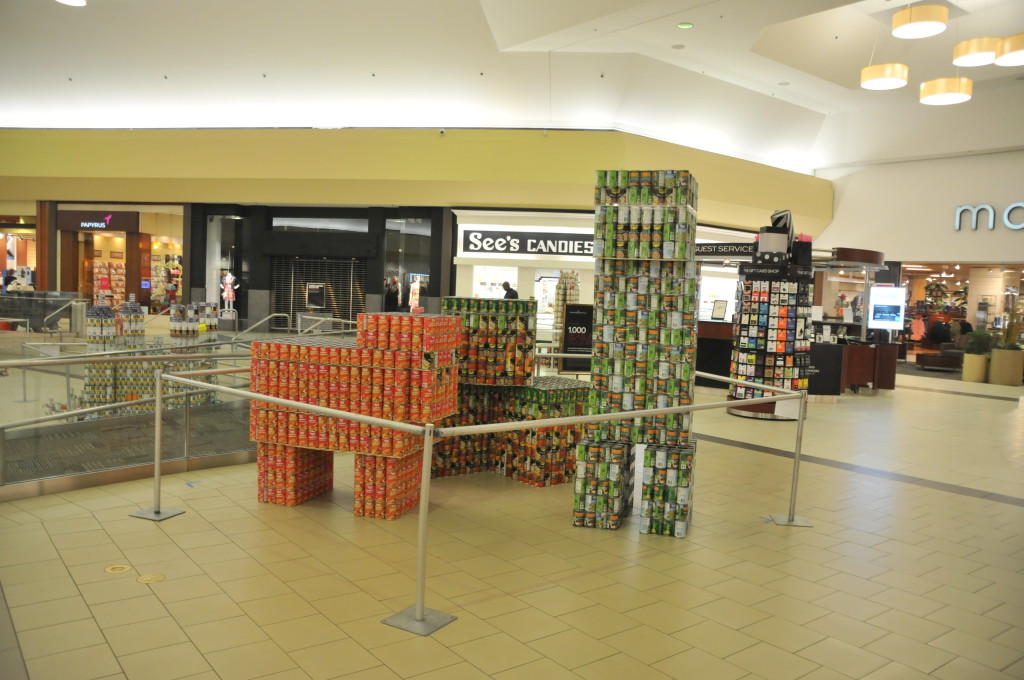 ON THE BLOG:
Read why the dedicated team of CANstructors from GuiDenby sign up to participate year after year.
This year's CANstruction event will be held at Meadowood Mall from Wednesday, March 1 through Sunday March 5, 2017.  The structures will be built during a twelve hour period on Wednesday, March 1.  Teams will gather with their food and build in the mall keeping the structure inside a 10'x10'x10' area.  Teams will practice teamwork, planning, design and giving back to the community all at one event.
"We are excited to be doing CANstruction for the 14th year in Reno," said Fred Graham, architect with Worth Group Architects and CANstruction committee chairman for northern Nevada.  "This event really offers a great and creative way for so many groups to come together for a common cause.  You will see teams ranging from elementary to high school students, as well as local businesses along with design and construction professionals, all working together.  Each year the event is new and different and we are excited to see what the teams will create this year on build day."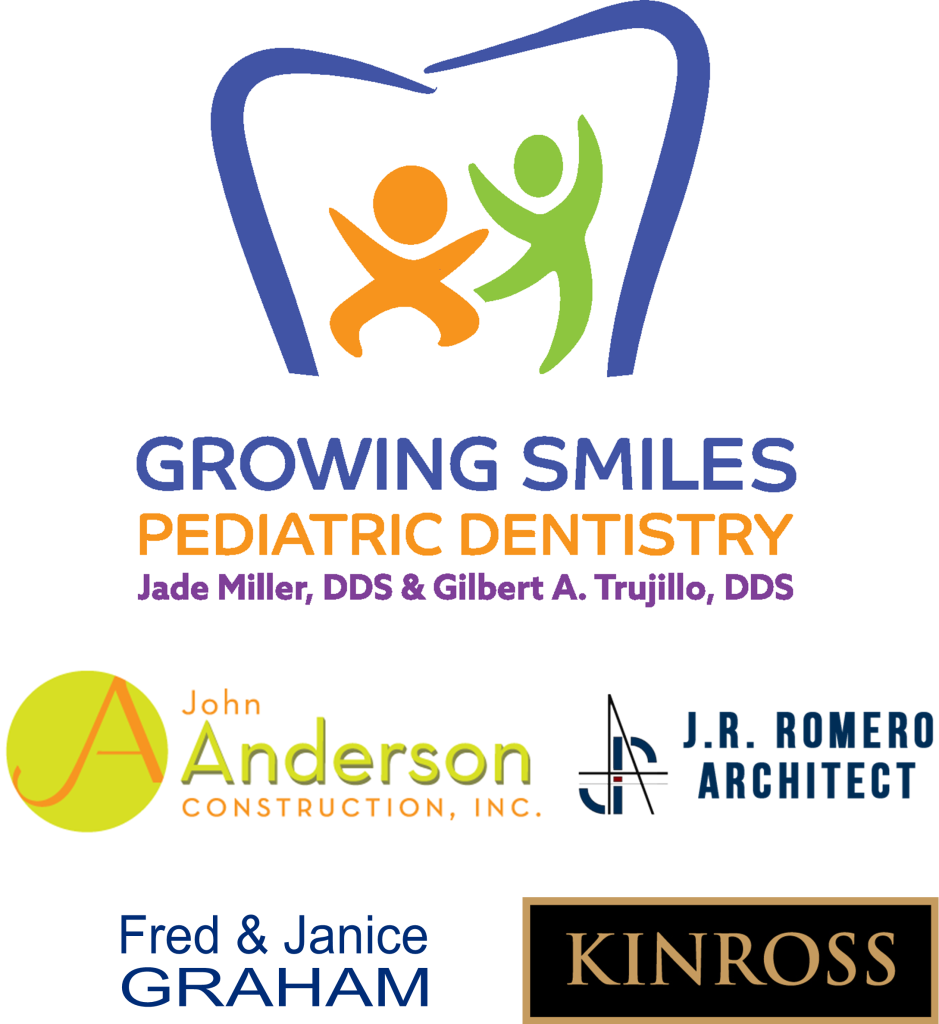 The structures will be judged on Thursday afternoon by a panel of jurors in 5 categories.  Teams will be competing for the following awards:  Best Original Design, Structural Ingenuity, Best Meal, Best Use of Labels and Most Cans.  The awards will be announced at a public ceremony in Meadowood Mall on Thursday, March 2 at 6 p.m. and these winners will be submitted to the national level of CANstruction to be judged at the international level against other cities' award winners.  The Reno CANstructors will also compete for a local "People's Choice" Award.   The public is invited to vote in the People's Choice award from 10 a.m. on Wednesday, March 1 through Sunday, March 5.  Each vote is $1 and all of the money goes to the Food Bank of Northern Nevada where $1 helps to deliver 3 meals to those who need them.  People's choice voting will take place during the event at the Guest Services Desk at Meadowood Mall or online ($10 vote minimum).
CANstruction is organized by American Institute of Architects of Northern Nevada and made possible by presenting sponsor Growing Smiles Pediatric Dentistry, Jade Miller, DDS & Gilbert A. Trujillo, DDS.  Additional CANstruction sponsors include John Anderson Construction, J.R. Romero Architect, Fred & Janice Graham, and Kinross Gold.  CANstruction is also supported by Meadowood Mall, Alice 96.5, Connie Wray, Winco, Freeman, Cooks Photography, Digiprint, Nevada Blue, Silver and Blue Outfitters, and KTVN Channel 2.
Reno's BIggest Little Half Marathon/10K/5K
Saturday, March 25, 2017
Downtown Reno
We are excited to partner this year with  the 2nd Annual Reno's Biggest Little Half Marathon/10K/5K, sponsored by The City of Reno.  The Food Bank will be receiving a portion of the profits from race entries and all of the proceeds from their amazing raffle will go to help the hungry right here in northern Nevada.  This great event will start under the historic Reno Arch before traversing through Midtown. Each participant will receive a unique finisher's medal, tech t-shirt, goodie bag, and post-race beer!
Friends of the Food Bank will receive a 20% discount on their race entry so join the race today!  Click here to register and use the code below to get your discount:  
Biggest Little Half Marathon

Discount Code:  FBNN20
(case sensitive)
Behind-the-Scenes with FBNN
Open House & Tour
Thursday, March 30 | 3-5pm
Food Bank of Northern Nevada
Donald W  Reynolds Regional Distribution Center
Join us for an insider's look at how your community food bank works to bring nutritious meals to more than 95,000 neighbors in need each month.
---
If you're interested in inviting the Food Bank to be part of your event, please email our Events & Food Drives Coordinator, Lauren Greeney or call (775) 331-3663 ext 156.