"Never be afraid to raise your voice for honesty and truth and compassion against injustice and lying and greed. If people all over the world…would do this, it would change the earth."  ― William Faulkner
When you hear the word "policy," what comes to mind?  Nerdy wonks speaking acronyms and jargon?  Musty legalisms beyond any comprehension?  Do your eyes glaze over?  Do you find yourself pondering what it has to do with your community?
In my role at the Food Bank, the question I am asked most is how you, as an individual or representing a small nongovernmental organization, have any hope to make a difference in the vast political labyrinth.
Public policy is nothing but decision making by governments, and in this country, governments respond to mobilized and organized citizens. We the People have been the driving force behind virtually every piece of progressive legislation or social program in recent memory: civil rights legislation, equal rights for women, environmental laws, and even nutrition programs.   In Nevada, as an example, the Nevada Legislature and the Governor created a breakfast after the bell program because of pressure from advocates working on food security.  The result?  Over 230,000 students in Nevada will be eligible to receive a healthy breakfast at school.  That is a huge investment towards healthier students and raises the potential of raising academic achievement in Nevada.   The investment of time it takes us to make phone calls, visit lawmakers, and communicate in the media can achieve big results over time.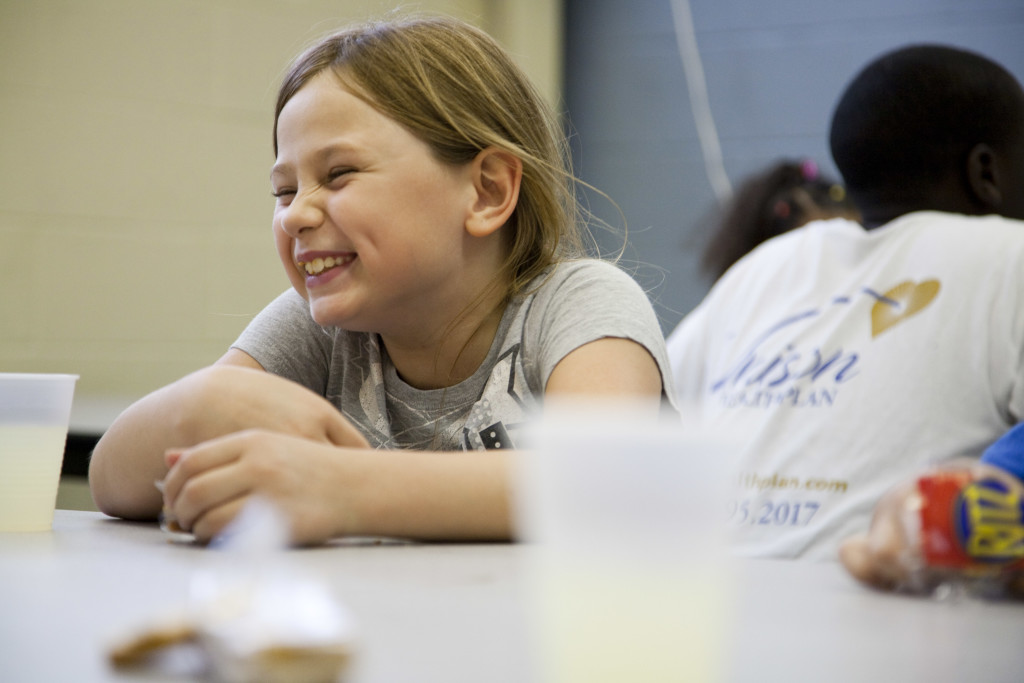 Although not every policy ask is guaranteed, and it can be a frustrating multi-year journey, policy advocacy is simply too important to not spend at least some of your time on it. Here are four good reasons for doing so:
It's your money. You pay taxes and you get to have a voice in how those tax dollars are spent.  And you should make your preference known.
The potential impact of policy is too important not to. Shaping policy is perhaps the best tool we have at our disposal for increasing the scope and reach of our efforts to solve hunger in Nevada and California. Government resources and regulations can have a far greater impact in the shortest amount of time than almost anything else we can do.
It's an investment in your future. Corporations dedicate resources to research and development. Farmers plant trees in the hopes of harvesting a fruit crop in the future. Both of these groups do so because they know that a little money and effort now will secure potentially large rewards in the future. Policy advocacy may take a while to accomplish meaningful goals, but when it does, it can be a mammoth accomplishment.
If you don't, someone else will. Often that someone else working against your own best interest by trying to roll back the gains you have already won. Without attentive advocacy teams, such basics we have come to rely on such as healthy school lunches, clean water and air regulations, and civil rights laws would have been repealed or severely blunted. Policy is not just about passing new laws or being a political insider.  Policy happens at all levels of government, from the city council to the United Nations. At its best, policy advocacy is about empowering you to work collectively to have a greater voice in government.
In our movement here at the Food Bank of Northern Nevada, it's about government programs and regulations that work to support families and end hunger.  It is about making access to food, and nutrition programs proven to change the lives of our clients, accessible to everyone who needs them.  The alternative is a system that is unfair, unsustainable, and unhealthy.  A system that would have left children and seniors deeply in food insecurity.
Finally, advocating for your own beliefs and values are your Constitutional right.  The First Amendment specifically protects your right to "petition the Government for a redress of grievances."    These rights must be exercised in order to preserve them for future generations.
Whether your goal is to educate your member of Congress about issues of concern to you or attending the next meeting of the city council or county commission to make your voice heard on a new policy initiative, there are multiple opportunities for you to participate in the public policy process. Remember that you have a valuable local perspective to share. Policymakers need to hear from individuals and community groups to better understand the way public policies affect real people.
The Food Bank offers different workshops related to working with public policy and are available for your community organization. If you'd like to attend or host a workshop or would like to discuss other ways in which you can get involved in the Food Bank's advocacy work, I'd love to chat with you.  Feel free to reach out anytime.
Additionally, check out these online resources available to help you get organized and help your voice be heard:
The National Constitution Center
Bolder Advocacy promotes active engagement in democratic processes and institutions by giving nonprofits and foundations the confidence to advocate effectively and by protecting their right to do so.
National Conference of State Legislators:  The Trust for Representative Democracy is a civic education campaign designed to engage citizens and build their understanding and support for America's democratic institutions. Based on the ideas and fundamental principles set forth by the framers of the Constitution, the Trust for Representative Democracy promotes civic engagement and dispels cynicism toward government.
The Center on Congress at Indiana University: The mission for the Center on Congress is to help you understand how our representative democracy works and their role in our government.
iCivics: Founded and led by Justice Sandra Day O'Connor, iCivics provides  tools needed for active participation and democratic action.
---

Shane Piccinini is the public policy advocate for the Food Bank of Northern Nevada and has been with the organization for about a year. He has extensive government and policy experience and understands the real world effects that come from positive and negative public policies.  Shane is passionate about public policy and creative positive social change in communities served by the Food Bank.
Political Endorsement Disclaimer:
While the Food Bank of Northern Nevada may issue position papers on information related to political and policy issues, the Food Bank of Northern Nevada does not endorse any political parties or candidates for public office.  Any political statements or endorsements made by individuals or organizations adding the Food Bank of Northern Nevada's information to their website does not represent a political endorsement, the position, or policy of the Food Bank of Northern Nevada. Any candidate for public office claiming an endorsement from the Food Bank of Northern Nevada, its departments or offices is doing so without permission.