The Healthy, Hunger Free Kids Act of 2010 expired on September 30, 2015, and the United States Congress has not made any progress towards passing legislation to authorize the program to exist in the law for another five years.   Although the Healthy, Hunger Free Kids Act is primarily known for the national school lunch and breakfast programs, it does far more to help children achieve food security.
 Why Reauthorization Matters:
The Special Supplemental Nutrition Program for Women, Infants and Children (WIC), the Summer Food Service Program, and the Child and Adult Care Food Program are authorized in the Healthy, Hunger Free Kids Act of 2010.  If these programs are not reauthorized, close to 400,000 meals will not reach the children in the Food Bank of Northern Nevada's service though programs like the Kids Cafe Dinner and Summer Meals programs.  These are programs making a real difference for your friend, neighbors, and family.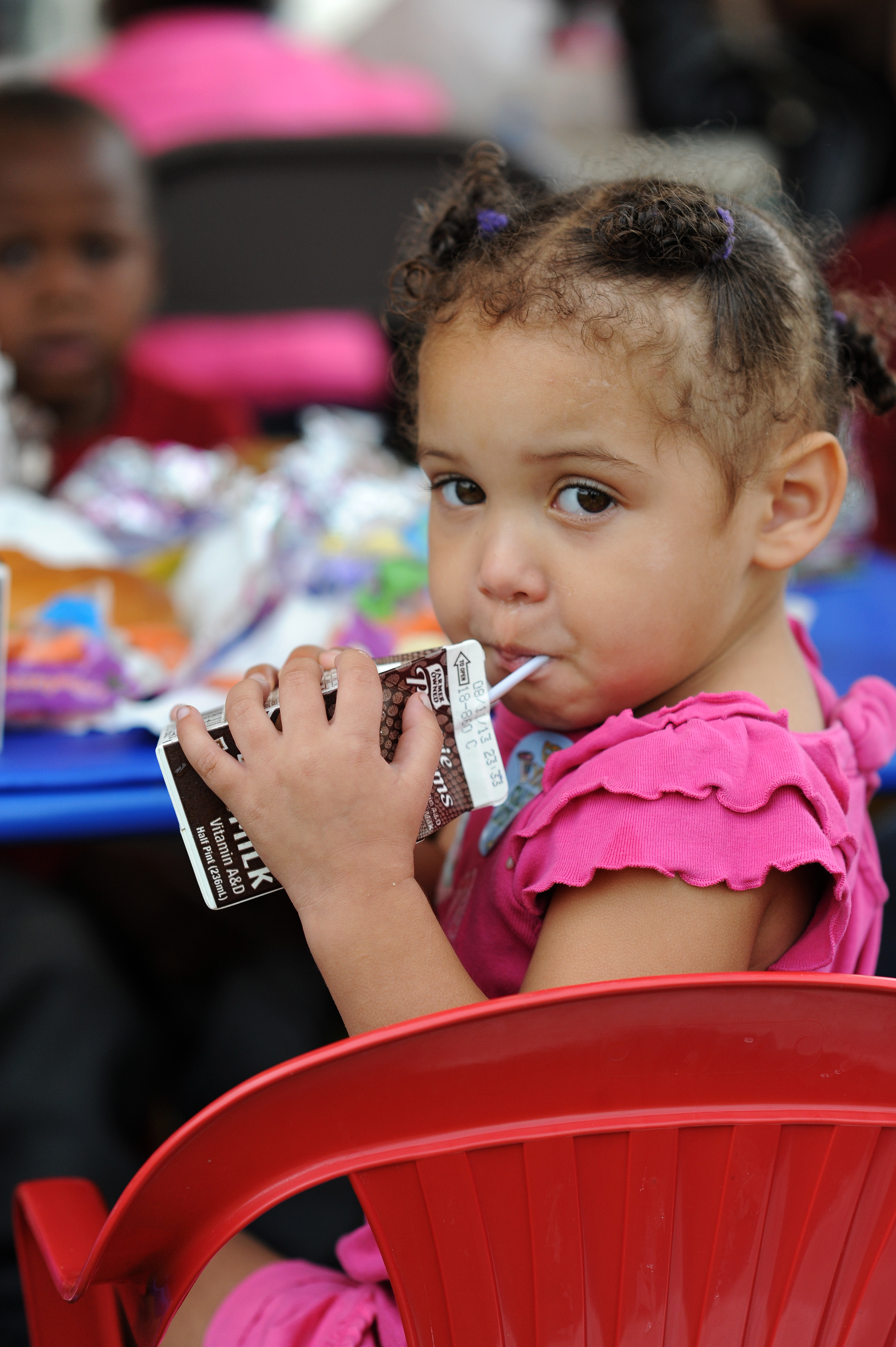 Additionally, the meal pattern that encouraged whole grains and fresh fruits and vegetables be included in meals served under the National School Lunch and National School Breakfast programs could also be repealed without reauthorization.  These simple changes have been proven to make substantial assistance with reducing the obesity rates and lowering high blood pressure for schooled aged children.
How do these programs benefit Nevada?
To help give some context to the importance of these programs the following table provides the number of meals served by program in 2014.
| | | | |
| --- | --- | --- | --- |
| Program | Nevada | Washoe County | Rural Counties |
| National School Lunch Program | 35,944,359 | 4,666,716 | 3,686,213 |
| School Breakfast Program | 15,547,641 | 2,386,008 | 1,372,532 |
| Summer Food Service Program | 561,533 | 149,540 | 96,072 |
| Child and Adult Care Food Program (including Kids Café) | 1,485,519 | 252,401 | 233,800 |
Take Action:
There is still time to take action and urge Congress to reauthorize a strong program and retain the gains made in child nutrition.   The United States Senate Committee on Agriculture continues to make progress on a bill, but no date has been scheduled for a mark-up.  However, all indications point to end of October/early November for a committee mark-up.
In the United States House of Representatives, there has been no activity in the Education and Workforce Committee on Child Nutrition Reauthorization.  With House Speaker John Boehner's (R-OH) resignation, there is a great uncertainty as to what the House's legislative priorities are and will be.
One key question is whether there will be enough momentum to reauthorize the current legislation or simply pass a long-term extension.   Passing a long term extension would make it virtually impossible to help expand the Summer Food Service program to include thousands of Nevada children who currently do not have access to healthy meals when school is out.   It would be a missed opportunity to prevent a roll back of the whole grain and fresh fruit and vegetable requirements for school breakfast and lunch offerings.
Urge your Representatives in the House to keep the process moving forward. Let them know we cannot miss this opportunity to strengthen child nutrition!
 How You Can Support These Programs:
Speak out in support of Child Nutrition and against any cuts on the House and Senate floor.
Vote NO on any harmful amendments to federal food service programs.
Be sure to point out the poverty level.  Explain how cuts to federal nutrition programs would only make poverty and hunger in the district much worse, and would have a negative ripple effect for business and the local economy.  A family of three is at the poverty level with a household income of $19,530.00.
70% of the people served by the Food Bank of Northern Nevada and their agencies live at or below the poverty level.
Contact Congress and urge their support.
NEVADA:
Congressman Mark Amodei (Nevada District 2)
332 Cannon House Office Building
(202) 225-6155
United States Senator Dean Heller
324 Hart Senate Office Building
(202) 224-6244
United States Senator Harry Reid
522 Hart Senate Office Building
(202) 224-3542
CALIFORNIA:
Congressman Doug LaMalfa (California District 1)
322 Cannon House Office Building
(202) 225-3076
Congressman Tom McClintock (California District 4)
2331 Rayburn House Office Building
(202) 225-2511
Congressman Paul Cook (California District 8)
1222 Longworth House Office Building
(202) 225-5861
United States Senator Barbara Boxer
112 Hart Senate Office Building
(202) 224-3553
United States Senator Dianne Feinstein
331 Hart Senate Office Building
(202) 224-3841
Here are some quick tips to help you contact your legislators:
Be courteous and respectful in all communications.
Keep your comments brief, pertinent, and factual. Cover only one issue per letter or phone call. Explain how the issue would affect you and family.
Limit your written comments to one page or two at most. Elected officials hear from hundreds of constituents daily so a brief letter is more effective than a multi-page one.
Identify the subject in the letter or phone right away. If you are communication is referencing a specific bill, refer to the measure's House or Senate bill number and/or title, if possible.
Be reasonable. Don't for ask the impossible.
Be constructive.  If a bill deals with a problem, but seems to represent the wrong solution, propose constructive alternatives. Recognize that you might have to compromise.
Avoid stereotyped phrases, jargon, and sentences that give the appearance of form letters or a robocall.
---

Shane Piccinini is the public policy advocate for the Food Bank of Northern Nevada and has been with the organization for about a year. He has extensive government and policy experience and understands the real world effects that come from positive and negative public policies.  Shane is passionate about public policy and creative positive social change in communities served by the Food Bank.
Political Endorsement Disclaimer:
While the Food Bank of Northern Nevada may issue position papers on information related to political and policy issues, the Food Bank of Northern Nevada does not endorse any political parties or candidates for public office.  Any political statements or endorsements made by individuals or organizations adding the Food Bank of Northern Nevada's information to their website does not represent a political endorsement, the position, or policy of the Food Bank of Northern Nevada. Any candidate for public office claiming an endorsement from the Food Bank of Northern Nevada, its departments or offices is doing so without permission.