Feliz Cinco de Mayo, northern Nevada! Did you know that this holiday celebrates Mexico's victory over invading French soldiers at the Battle of Puebla in 1862? In the U.S., however, we generally observe this day by commemorating the richness of Mexican culture.
Here at the Food Bank of Northern Nevada, we'd like to give you one more reason to celebrate…our Cinco de Mayo Pineapple Salsa!
One of our favorite ways to enjoy a culture is by sampling its cuisine, and this salsa does not disappoint!  Take a look: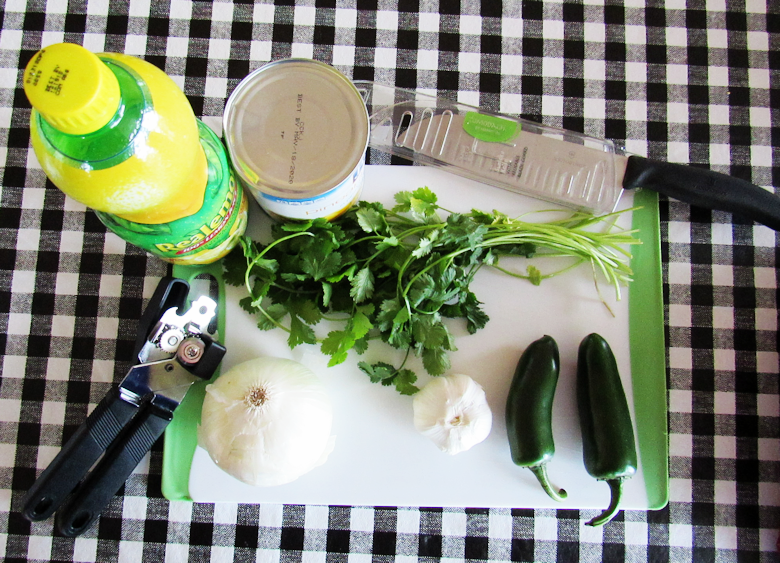 Cinco de Mayo Pineapple Salsa

INGREDIENTS
2 cups canned or fresh pineapple (drain if using canned)
1 garlic clove
1/2 jalapeño (or spice it up with more)
1/2 medium-sized white onion
1/2 cup cilantro
Juice from 1 lime (feel free to substitute lemon)
Pinch salt

INSTRUCTIONS:
Pulse pineapple, garlic, jalapeño, and white onion in a blender or food processor until combined. A few small chunks should remain. | Add lime juice, salt, and cilantro. Pulse these ingredients slowly until the cilantro is barely blended in. | Serve with fresh veggies or as a salsa poured over meat of your choice.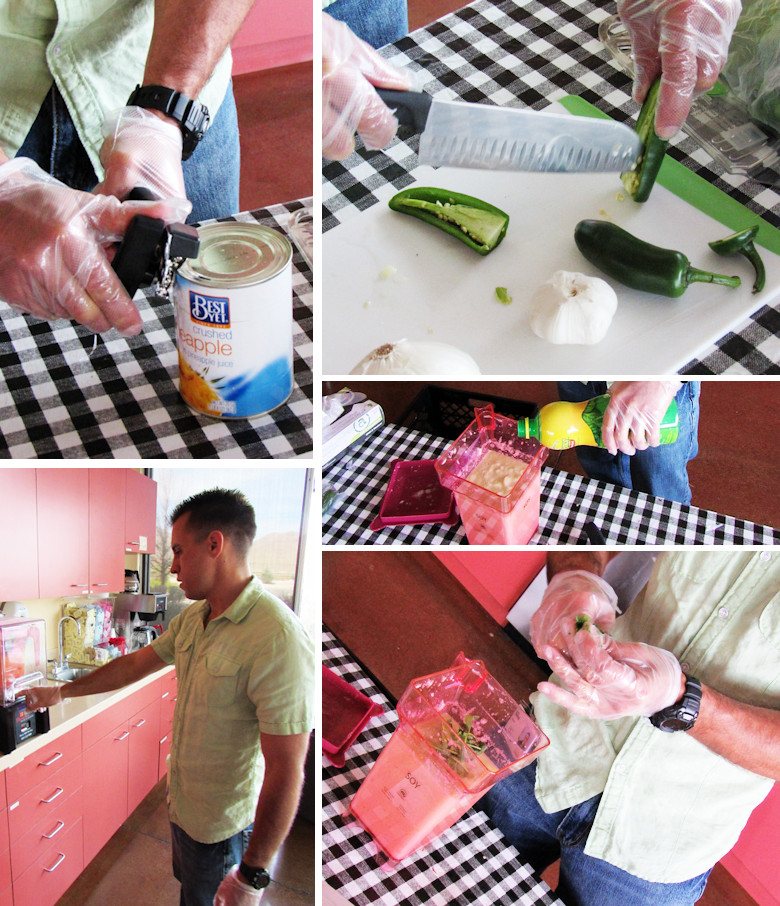 So now we have a tasty, multi-purpose salsa in front of us. As delicious as it is nutritious, this simple-to-prepare dish shows us just how easy it is to include more fruits and vegetables in our daily dishes. With the exception of a tiny pinch of salt, every ingredient in this salsa is plant based and vitamin rich.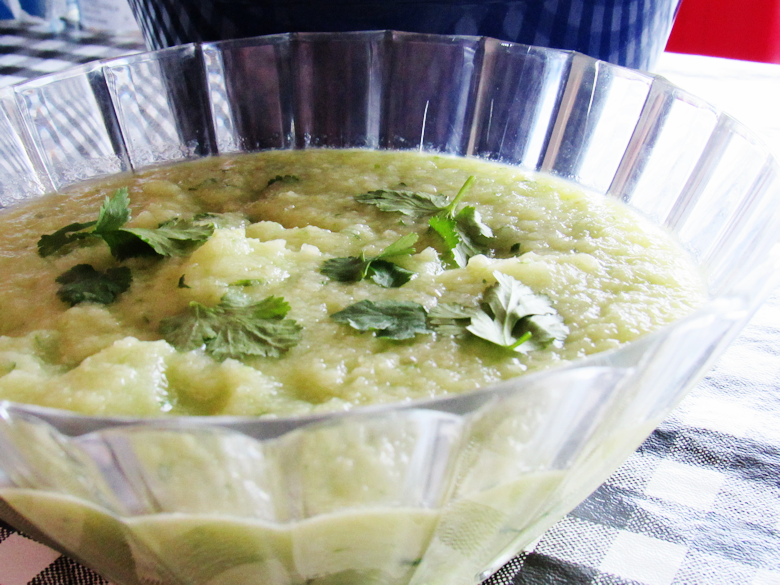 However, you don't need to make this particular salsa to incorporate more vegetables into your diet. Most ANY dish you prepare – especially those made in a food processor or blender – can be made more healthful (and tasty) by adding one or more veggies to the recipe. For example:
Are you a smoothie lover? Throw in a handful of spinach leaves along with your usual strawberries and bananas for more vitamins and fiber. As you get comfortable with this very mild difference in taste, experiment with stronger-tasting greens like chard, kale, and even dandelion. Blend your fruits and veggies in one cup of milk or almond milk for a boost of protein and good fats, or simply in a cup of water for fewer calories.
Love your bean dip? Why not throw a bell pepper and some garlic in with it?! Simply place a can of beans in the blender or food processor, a handful of veggies of your choice, and a little bit of olive oil (adjust to desired consistency). 30 seconds later, you have a vitamin-rich, protein-packed snack with no harmful additives or preservatives!
Can't live without your pasta and rice? Cook them up like usual, but throw in some finely-diced cooked carrots, Brussels sprouts, or green onions into the mix. For extra protein and crunch, you can also add some chopped nuts.
All of these methods allow you to "sneak" extra nutrients into your day. They also help picky eaters gently introduce new foods into their diets in a fun and less intimidating way.
There are endless ways to make everyday recipes healthier and tastier. What are your some of your favorite ways to do so? Please share your tips and tricks in the comments below!
---

Mike Escobar is a Bilingual Nutrition Educator for the Food Bank of Northern Nevada. In this capacity, he delivers classes and nutrition tips to local-area families, senior citizens, and Food Bank partner agencies.  Over the years, Mike has taught classes related to nutrition, physical fitness, and general wellness to everyone from K-12 students to the elderly. Mike's deepest passion is to help empower others, and he sees facilitating access to quality foods and nutrition education as one important step in making this happen.