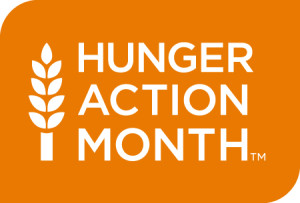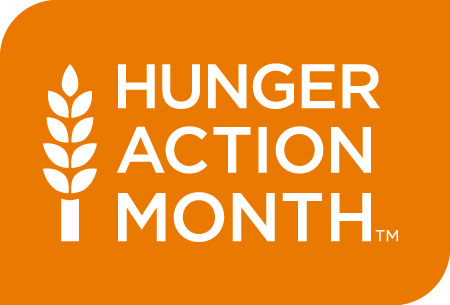 September is Hunger Action Month! This is your opportunity to join a movement that has a real and lasting impact on the fight against hunger in our community and across the nation.  This  September, the Feeding America network of Food Banks asks that you consider how it must feel to live with an empty stomach.  What could you not accomplish in your day with out the food you need?  The feeling of running on empty is a reality for one in eight of our northern Nevada neighbors and the solutions are in reach.
Check out all the great ways you can get involved and share your passion for the fight against hunger with everyone around you.  We'd love to have you share your #HungerActionMonth fun with us.  Tag us on Facebook, Twitter, and Instagram so we can follow along with all the great stuff you're up to this month. Don't forget your hashtags!
HUNGER HEROES OPEN HOUSE & TOUR
9/7/2017 | 4-6 PM
FOOD BANK OF NORTHERN NEVADA
DONALD W REYNOLDS REGIONAL DISTRIBUTION CENTER
550 ITALY DRIVE | MCCARRAN, NV
September is Hunger Action Month, the month long national hunger awareness campaign throughout the more than 200 Food Banks in the Feeding America Network.
Thursday, September 7 is Hunger Action Day and this year we are celebrating our Hunger Heroes, and that means YOU!   Whether you donate, volunteer, attend events, or advocate for neighbors facing hunger in your community, your superhero cape is showing!
Celebrate with us at the Food Bank of Northern Nevada for a special Hunger Heroes Hunger Action Day open house and tour event.  We'll have food from Famous Dave's and "Insider Look" tours where you can see first hand what it takes to help 95,000 people every month.  Wear ORANGE for Hunger Action Awareness and be entered into a special drawing!
Make a Difference: Are you up for the challenge?
Throughout the month of September, we're challenging our community to take Hunger Action and make a difference in the lives of children, seniors, and families in need.  There are so many ways to get involved with the Food Bank – why not explore more than one?
Great things are brought about and burdens lightened through the efforts of many hands anxiously engaged in a good cause.
-M. Russell Ballard
Volunteer
We love our volunteers, and we think you'll love being one, too!  Did you know that we have more than 1,500 volunteer spots in a typical month?  We'd love to fill them up for the entire month of September.  If you've got a few hours to share, consider joining us for a session or two this month.  Why not challenge your friends and family to join you and make a group outing out of it?  We're pretty sure you'll have some fun along the way. Check out the Volunteer page here on our website to get started.
Donate: Food & Funds
7th Annual Run on Tuna
It's the 7th Annual Run On Tuna, organized by Tuna Queen De De Rosene and her appointed Tuna Princess, Michelle Sturge from Chase International.  The drive is September 1-30 and their goal this year is to raise and donate over 10,000 cans of tuna.
Tuna donations can be dropped at Chase International, 985 Damonte Parkway #110, Reno, NV 89521 or De De's home at 10526 French Meadows Way, Reno, NV 89521.  You can also donate cash/check to De De Rosene through Venmo, PayPal or drop off to De De and she'll make a "run" on your behalf.     Schedule your tuna donation pick up by contacting De De or MIchelle directly.  If you are interested in holding your own "tuna run" at your work or organization, email De De for more information.
Did you know?  Here at the Food Bank, we can secure fresh produce for as little as $0.15 per pound.  Everyday, our clients struggle to stretch their budgets enough to include fresh fruits and vegetables in their diets.  Providing families, children, and seniors with access to healthful, nutritious foods is an important part of the work being done each day at the Food Bank, and you can help!  Family First Chiropractic is partnering with the Food Bank of Northern Nevada to raise funds to allow us to purchase even more fresh produce.  Your donation to the FFC Virtual Food Drive can help reach their goal of raising $1500…enough for an entire truck load of produce!
Advocate: Raise Your Voice on Social Media
Facebook, Instagram, and Twitter: FoodBankNN
Hashtags: #HungerActionMonth ~ #iFightHunger
Did you know? 1 in 5 kids in Nevada is food insecure.  Raise your voice on their behalf.  Share a photo or post on social media to highlight what YOU can do to help end hunger in our community, and challenge your followers to do the same.  Get started by adding the Feeding America Hunger Action Month frame to your Facebook profile picture.  Don't forget to use our hashtags and tag us so that we can follow along!
Join the SNAP Experience
The SNAP Experience is a week-long event that runs from September 14-21, 2017. The SNAP Experience challenges participants to eat wholesome meals on the daily equivalent of the average SNAP benefit in Nevada.  Participants must spend no more than $4 per day on food.  People who would like more information or would like to sign up are encouraged to visit snapexperiencenv.org
---
A Tasty Way to Give Back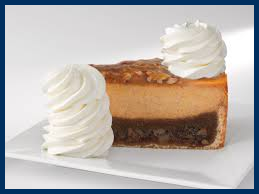 The Cheesecake Factory has again teamed up with Feeding America for a promotion that starts in September.
The Cheesecake Factory will donate $.25 per slice of their Pumpkin Cheesecake and Pumpkin Pecan Cheesecake to Feeding America.
The funds will help locally and nationally!
---
Whether you're interested in advocating and raising awareness, making a monetary donation, volunteering your time, or participating in events, everyone can find the way that's right for them to make a difference during Hunger Action Month.Let's make it a great month!